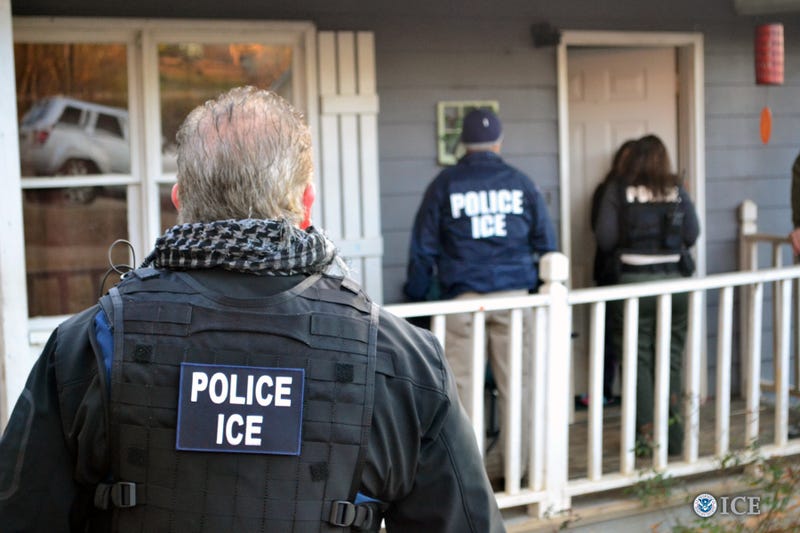 Remember how the Trump administration figured it would try to shame sanctuary cities into cooperating with its detainer requests by publishing the "Declined Detainer Outcome Report" on a weekly basis? Remember how the first one came out and we were all like, "Shut up, Homeland Security"? Well, apparently the administration has realized what a horrible idea this was and has shut down the report—for now, anyway.
An announcement on the U.S. Immigration and Customs Enforcement website says:
ICE remains committed to publishing the most accurate information available regarding declined detainers across the country and continues to analyze and refine its reporting methodologies. While this analysis is ongoing, the publication of the Declined Detainer Outcome Report (DDOR) will be temporarily suspended.
An announcement on the corrections page of the site seems to offer further explanation:
Due to a data processing error, the Jan. 28 - Feb 03, 2017 Declined Detainer Outcome Report incorrectly attributed issued detainers to Franklin County, Iowa; Franklin County, New York; Franklin County, Pennsylvania; and Montgomery County, Iowa that were in fact issued to agencies outside of the respective county's jurisdiction in similarly named locations. Additionally, detainers that appeared as being declined by Williamson County, TX and Bastrop County, TX were cases where the individual was transferred to another facility where they were released. Finally, detainers appeared as being declined by Chester County, PA and Richmond County, NC when those detainers were incorrectly issued to those locations. The subjects of those detainers were in different locations
As previously reported by The Root, the Trump administration promised to publicly shame any city or county that did not cooperate with federal immigration authorities by detaining undocumented immigrants who have been arrested or charged with a crime. The Department of Homeland Security made good on that promise March 20 by publishing its first weekly list of local jails and jurisdictions that had not honored the so-called immigrant-detainer requests.