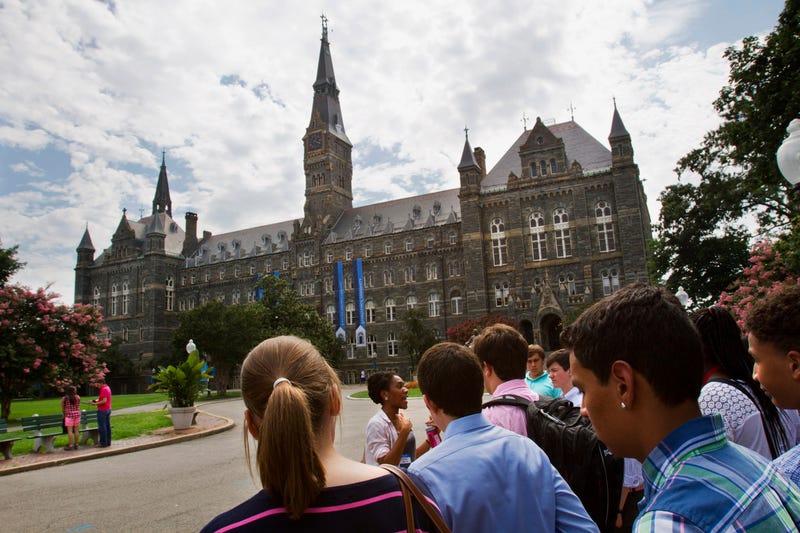 Last year Georgetown University acknowledged the role it played in slavery when, in 1838, it benefited from the sale of 272 slaves to pay off debts. The sellers of the slaves were Jesuits, part of the group of Catholics who helped establish Georgetown University. To atone, on Tuesday, the Rev. Timothy Kesicki, president of the Jesuit Conference of Canada, apologized for their role in slavery.

"We have greatly sinned, in our thoughts and in our words, in what we have done, and what we have failed to do," Kesicki said, according to the Religion News Service. "We are profoundly sorry—it is our very enslavement of another, our very ownership of another, culminating in the tragic sale of 272 women, men and children that remains with us to this day, trapping us in a historic truth, for which we implore mercy and justice, hope and healing."
Kesicki was at Georgetown as part of the university's "Remembrance, Contrition and Hope" ceremony, which included the Jesuit order and the Catholic Archdiocese of Washington.
In addition to Kesicki's speech, several descendants of slaves got a chance to have their voices heard.