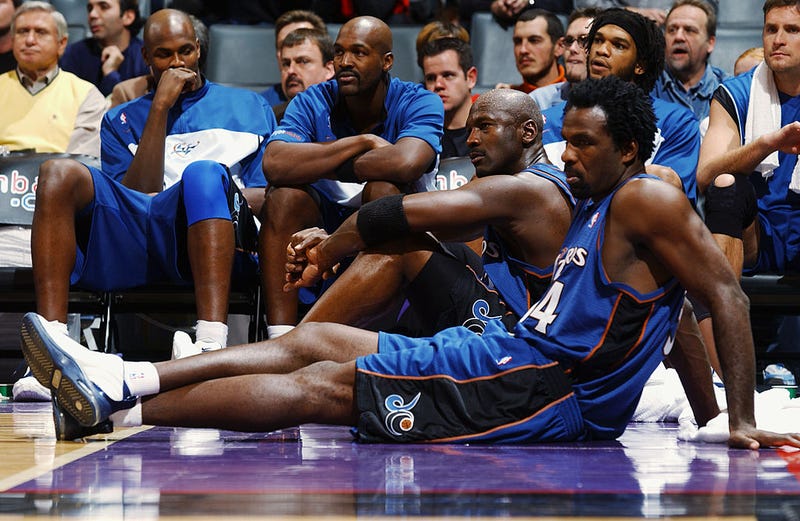 Michael Jordan did his best Iyanla Vanzant on Monday. The Hall of Fame great was on the phone meeting with his buddy, and former Knick, Charles Oakley, New York Knicks owner James Dolan and NBA Commissioner Adam Silver.

The sit-down was an attempt to squash the beef between Oakley, who's been highly critical of Dolan's decisions as team owner. As the owner, Dolan has been throwing his weight around, and reports emerged that Oakley wasn't invited to participate in the team's 70th-anniversary celebration. The beef came to a head recently when Oakley was taken out of the home of the Knicks, New York City's Madison Square Garden, during a home game.
Oakley claimed that he'd purchased his own ticket (most former players' tickets are comped) and was sitting in his seat when security approached him. An altercation ensued and Oakley was arrested.
Dolan claims that Oakley was being a jerk, so he had him tossed. The Knicks then went low and tweeted a jab at Oakley, noting that the team "hopes he gets the help he needs."
Then the Knicks reportedly banned Oakley from MSG for life.