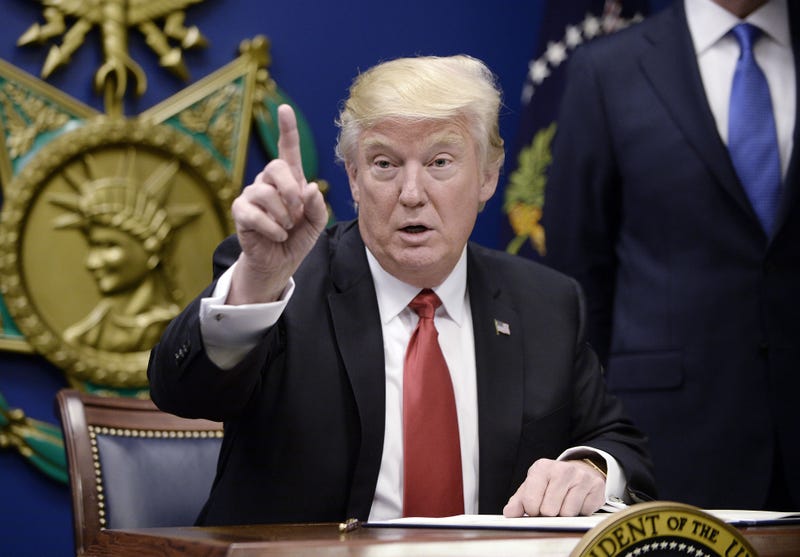 Although the precise details have yet to be revealed, on Friday a federal judge in Washington state temporarily blocked enforcement of President Donald Trump's controversial ban on entry to the United States, and this ruling appears to be broader than others issued before it.
The Washington Post reports that Judge James L. Robart, a George W. Bush appointee, granted a request from lawyers for the state of Washington who asked him to stop the government from acting on critical sections of Trump's executive order, which bans citizens from seven Muslim-majority countries, as well as refugees and others, from entering the United States. On Friday officials from the Justice and State departments revealed that at least 60,000 and possibly as many as 100,000 visas have already been revoked as a result of Trump's order.
Because Robart did not lay out his thinking in writing, it is hard to know what the implications of his ruling will be, but he indicated in a docket entry that he would issue a written ruling later.
As the Post notes, because the State Department has already revoked the visas of all immigrants and nonimmigrants from the seven listed countries, even with Robart's ruling, those without proper documentation will still be unable to board planes.
In the meantime, although immigration lawyers are still assessing the Washington case, they said Friday night that they were heartened by it.
"The order makes it clear that all of the main provisions of the executive order cannot be enforced at this time," Lee Gelernt, deputy director of the American Civil Liberties Union's Immigrants' Rights Project, said. "That means that a lot will have to change immediately, and the government will have to make clear how they intend to follow the order with respect to all of the ways in which immigrants here and abroad are being affected at the moment."