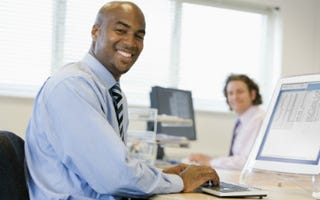 Minnetonka, Minn.-based Jobs2Web is currently looking for an interactive developer to help develop and maintain the startup's collection of Web applications, including Java, Flex and ColdFusion, among others. Jobs2Web's interactive developer is also responsible for communicating directly with internal clients, such as the sales department, to ensure that the website is leveraging their initiatives.
Ideal candidates should be able to juggle a variety of tasks and priorities in a fast-paced environment and should possess excellent written and oral communication skills. Candidates should have a bachelor's degree in computer science or a related field or have commensurate experience in Web production or computer science.
Find this job listing and others in The Root's Jobs section.