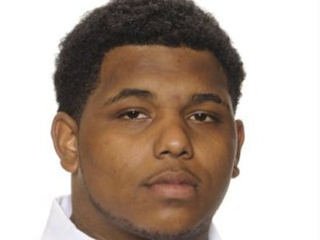 The world of college sports has been rocked by another death.
Nineteen-year-old Oregon State football player Fred Thompson died yesterday after collapsing during a basketball game on campus. Thompson was immediately taken to a hospital, where he was pronounced dead.
The freshman defensive tackle from California, who stood 6 feet 4 and weighed 317 pounds, was described as a fun person to be around. He even called himself a "goofball" in an interview earlier this year.
"I'm a goofball, so I am always dancing," Thompson said. "I can dance really well. I can juggle. I am a music guy, but I like making beats. Two of my teammates and I actually recorded a song last year. I just do it for fun when I have spare time — I really enjoy doing it."
Oregon State will hold a news conference today on Thompson's death.
Read more at USA Today.