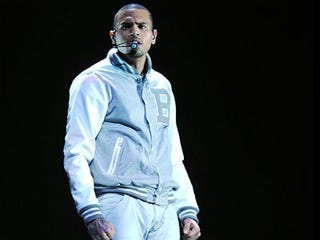 Chris Brown is under investigation after a fan alleged that he stole her cellphone during a confrontation in Florida last week, according to the Daily News.
The fan, Christal Spann, 24, says that she and her friends saw Brown getting into a black Bentley, and she took a photo. She claims that Brown saw her taking the shot and grabbed her iPhone as the car drove away. "Brown reached through his car window, snatched her phone from her hands and said, 'B—ch! You ain't going to put that on no website!' " Spann claimed, according to the police report.
The singer, who is still on probation for assaulting singer Rihanna in Los Angeles in 2009, could face serious repercussions if charged and found guilty of a crime.
"We do have an allegation and an open case. We are looking into it," Miami Beach Police spokesman Juan Sanchez told the Daily News. "There is no warrant for his arrest. We have not charged or accused him at this point."
Read more at the Daily News.