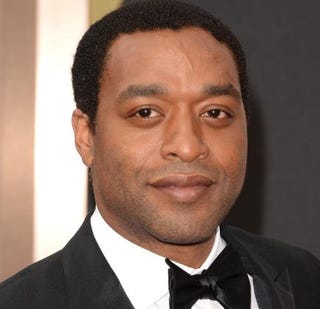 Chiwetel Ejiofor, still glowing from his best actor Oscar nomination for 12 Years a Slave, is rumored to be the front-runner to play the villain opposite Daniel Craig in the next James Bond movie, according to The Wrap.
Sony and MGM, which are partnering on the next Bond film, and Ejiofor's reps are being tightlipped about the untitled Bond installment.
Sources tell the Hollywood movie gossip site that although talks have been underway with Ejiofor, there has been no official offer—but that Ejiofor is widely presumed to be the front-runner among the actors under consideration.
According to the site, Ejiofor just finished filming Z for Zachariah and will soon begin filming John Hillcoat's thriller Triple Nine.
The untitled Bond film is expected to be in production from November through April 2015.
Read more at The Wrap.