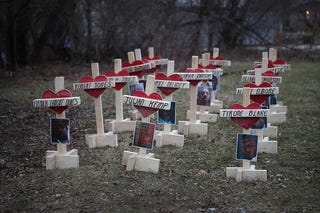 For Chicago, 2016 closed out as the deadliest year in two decades.

And it seems as if 2017 may be setting up to become just as grim; the Chicago Tribune reports that shootings and homicides in the Windy City are higher than they were this time last January.
According to the report, as of early Monday, at least 228 people have been shot so far this year, a 5.5 percent increase from the 216 that had been shot within the same time period last year. There have also been at least 42 homicides, marking a 23.5 percent jump from the 34 homicides that occurred during the same period in 2016.
As the Tribune notes, Chicago closed out January 2016 with 50 homicides, the most for the month in the city in at least 16 years. The year ended with 783 homicides, the most since 1996.