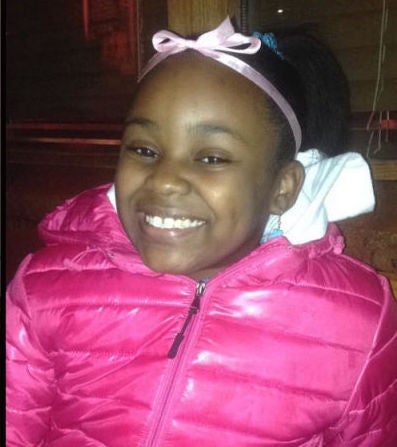 Police and prosecutors in Chicago say that Antwan C. Jones was walking down the street Saturday evening when he saw three rival gang members selling weed in his gang's territory. Jones reportedly shot at them from across the street, but instead of hitting his targets, he hit 11-year-old Takiya Holmes in the right temple as she sat in a van with her brother, mother and aunt.

Police Cmdr. Brendan Deenihan told the Chicago Tribune, "Across the street he saw three individuals who he felt did not belong in the area, and he chose to get a handgun. Obviously we know now that he didn't hit any of them.
"And this poor young girl, this 11-year-old, Takiya, she pulls up in a van. The van couldn't have been there more than a minute, and this stray bullet strikes her, causing her death," Deenihan added.
Takiya Holmes died Tuesday morning, and according to a cousin who posted the information on Facebook, she passed away in her mother's arms.