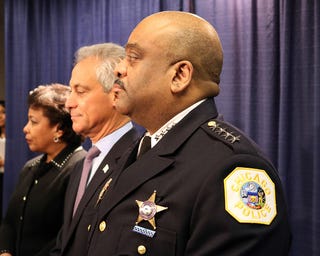 A Chicago police officer who faces charges of first-degree murder in an off-duty shooting was released on his own recognizance under electronic monitoring per a Cook County, Ill., judge's orders, USA Today reports.
According to the reports, prosecutors argued that the cop in question, 57-year-old Lowell Houser, brandished a gun and threatened the victim during another incident just weeks before the deadly encounter.
Houser, a 28-year veteran with the Chicago Police Department, was taken into custody just a day earlier for the shooting death of 38-year-old Jose Nieves, who was unarmed. Nieves was shot earlier this month during an argument with Houser on the city's Northwest Side.