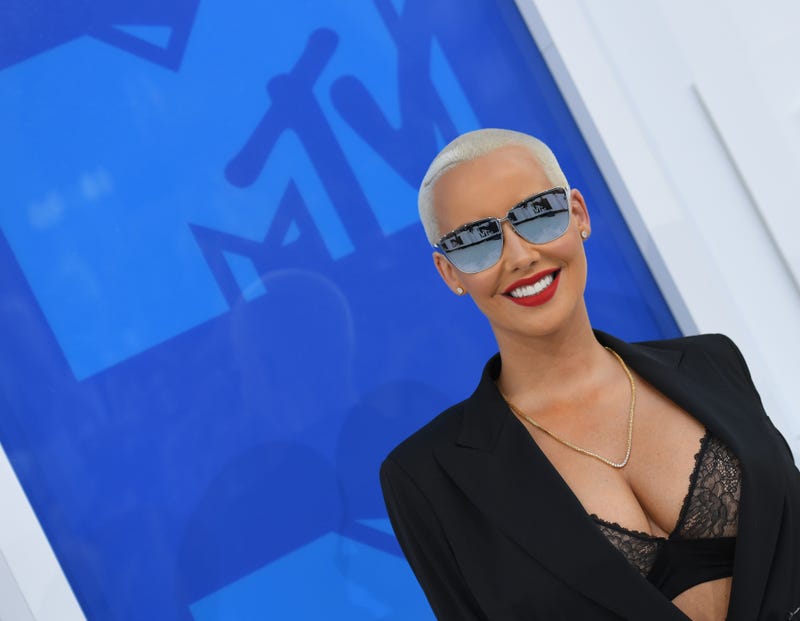 Amber, I think I owe you an apology.

Not because I've ever disparaged you; I haven't. By contrast, I was likely dismissive—not always an easy task, given how strikingly you present. But I now consider it a blind spot in my personal brand of feminism (womanism), since admittedly, I've clearly never given you the credit you deserve.

So, my apologies. Let's just say I was late to the party. I can be contrary that way.

When you first appeared on my radar, like some sort of Amazonian buzzcut Barbie, you appeared a stunning but often silent accessory to a charismatic but megalomaniacal personality whose increasingly escalating antics seemed to include parading you about as evidence of his appeal (which now sounds eerily similar to another megalomaniac occupying our collective consciousness).
By all accounts it was love, but I'd be lying if I said it wasn't occasionally awkward as hell to watch. Of course, things got far more awkward after the fact, when the obsession outlasted the relationship … even after you'd both long since moved on. Suffice it to say, your influence and impact became clear (at the very least, it seems to have inspired one hell of an album).

But even as you moved on to fall in love with another high-profile man and become a media maven in your own right and, most importantly, a mother—or, as you'd say, "muva"—I remained unfazed, lazily lumping you in with the current crop of celebutantes du jour … even those you openly feuded with.