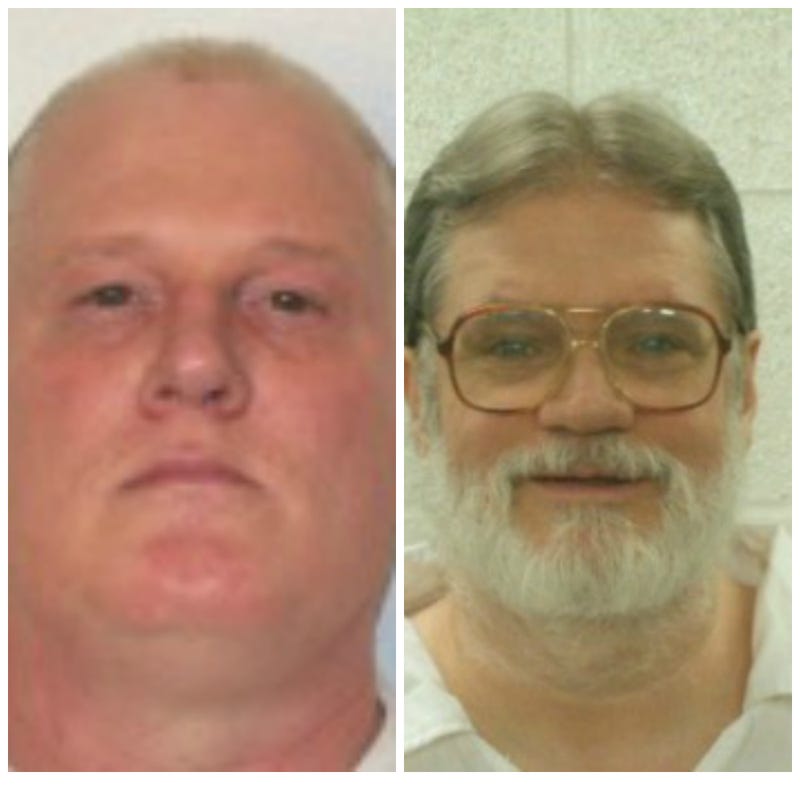 The fast-tracked Arkansas executions hit another snag Monday when the Arkansas Supreme Court ruled to halt the executions of two men who were scheduled to be put to death Monday night.
The state was in a rush to execute eight inmates before the end of the month, when one of the drugs in its lethal injection protocol is set to expire. Both Bruce Ward and Don Davis had been set to be put to death Monday night, but THV 11 reports that in a 4-3 decision, justices granted a stay of execution for the two inmates, who wanted stays of execution while the U.S. Supreme Court hears a separate case concerning access to independent mental-health experts by defendants. The Supreme Court is scheduled to hear oral arguments in that case April 24.
From THV 11:
Three Arkansas justices dissented, with Associate Justice Shawn Womack writing that Ward and Davis "had their day in court, the jury spoke, and decades of appeals have occurred. The families are entitled to closure and finality of the law."

The inmates' attorneys argued that their clients were denied access to independent mental-health experts, saying Ward has a lifelong history of severe mental illness and that Davis has an IQ in the range of intellectual disability.
The ruling was a blow for the state of Arkansas. With an expiring drug supply on hand, if hearings continue into the month of May, the state will not be able to carry out its expedited executions as planned.