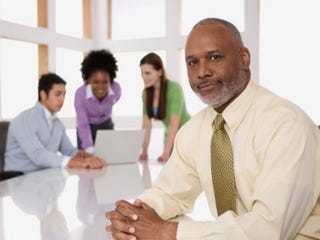 An inappropriate sense of familiarity? Entitlement? Disrespect? These are all issues that plague many African Americans who manage fellow African Americans in the workplace, according to a recent article in The Atlanta Post. There are few concrete examples of this behavior given, but one anonymous nonprofit executive  reportedly confided, "An African-American manager asked his black subordinate to schedule travel arrangements. … The employee felt it could have been done by the manager. You could tell from her tone, which was entirely too familiar for the workplace. It's challenging on the management side because you can't respond as you would to a family member, and that's where tension comes in. An African-American manager needs to be able to lead in such a way that's going to cultivate the support and respect he or she needs to get the job done." Reading this article, one might think there's widespread insubordination wherever there's a black boss and black employees, which can't possibly be true across the board. But if this is a serious problem, what is the solution?
Read more at The Atlanta Post.
Lauren is a former Deputy Editor of The Root.