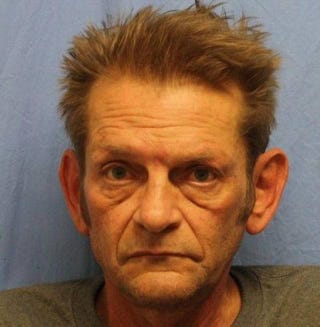 The suspect in a Wednesday-night triple shooting that left one person dead has been identified as 51-year-old Adam Purinton of Olathe, Kan. Purinton allegedly told a bartender in Clinton, Mo., that he had killed two Middle Eastern men before he was arrested about five hours after the shooting, authorities said.
According to the Kansas City Star, Purinton also told the Clinton bartender that he needed a place to hide out. That bartender called police, leading them to the suspect, who had fled the scene of the shooting at Austins Bar and Grill in Olathe.
Assistant Clinton Police Chief Sonny Lynch said that Purinton was not armed when he was arrested.
At least one witness to the shooting told authorities the suspect yelled, "Get out of my country," shortly before shooting men he apparently thought were Middle Eastern. Those men have since been identified as engineers at Garmin, who, according to the Star, appear to originally be from India.