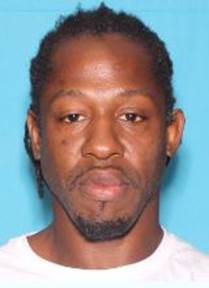 A Florida murder suspect who is accused of killing his pregnant ex-girlfriend and an Orlando, Fla., police officer in two separate cases burst into an expletive-laced rant during his initial hearing Thursday, insisting on his innocence, the Associated Press reports.
Markeith Loyd said that the allegations against him are "made up," and claimed that authorities beat him up even though he did not resist arrest in the aftermath of an extensive and intense manhunt.
Loyd appeared in court with a swollen face and his eye bandaged to face charges that include first-degree murder and unlawful killing of an unborn child in the death of Sade Dixon, his ex.
"They done took my eye, broke my nose, broke my jaw," Loyd argued, adding that he intended to represent himself. "I didn't resist."
The 41-year-old is also facing charges in the fatal shooting of Orlando Master Sgt. Debra Clayton.