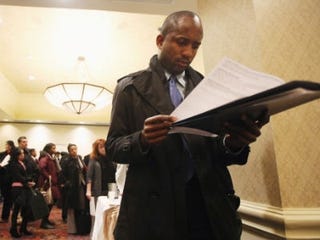 The state of Iowa is facing a bias lawsuit from up to 6,000 African Americans who say they were passed over for promotions and state jobs dating back nine years, according to the Albany Times Union.
The lawsuit, the largest of any kind against a state government's civil service system, tests a legal theory that social science and statistics alone can prove widespread discrimination.
The lawsuit doesn't imply overt racism but alleges that hiring managers subconsciously favored whites over blacks, leaving blacks at a disadvantage in decisions over who got interviewed or promoted.
The judge's decision in the case is expected to come in March.
Similar cases against local governments have failed because proving broad bias is extraordinarily difficult, David Friedland, a California human resources consultant who is an expert on discrimination in hiring, told the Albany Times Union.
University of Washington psychology professor Anthony Greenwald said the decision will be important nationally because similar cases against corporations have usually been dismissed or settled before trial.
Read more at the Albany Times Union.
Like The Root on Facebook. Follow us on Twitter.