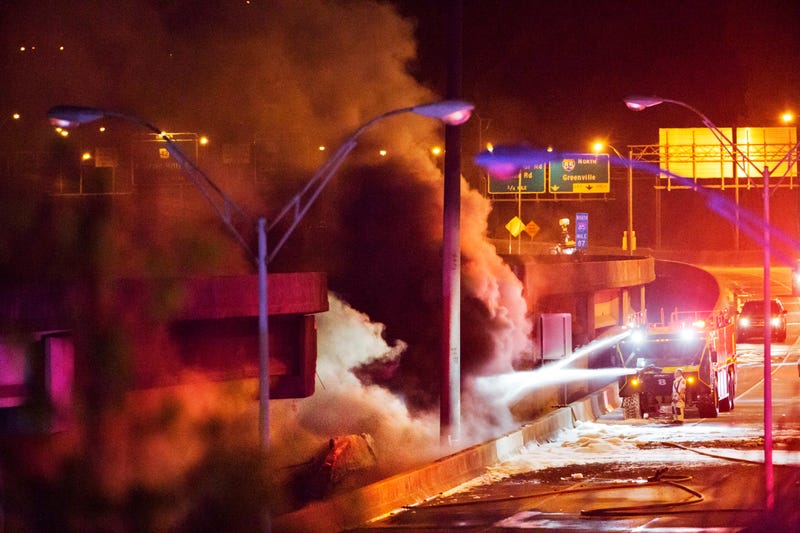 A homeless man has been arrested on suspicion of intentionally setting the fire that collapsed a portion of Interstate 85 in Atlanta, part of an elevated interstate that will now be closed for months.

Basil Eleby was arrested in connection with Thursday evening's fire under I-85, CNN reports. No one was injured in the fire, which burned for hours, but an estimated 220,000-plus vehicles will be affected now that sections of the road will need to be replaced, closing five lanes in both directions for the foreseeable future.
Eleby has been charged with first-degree criminal damage to property. Two others, Sophia Bruner and Barry Thomas, believed to have been with Eleby when he set the fire, according to authorities, have been charged with criminal trespassing but were released by police Friday night.