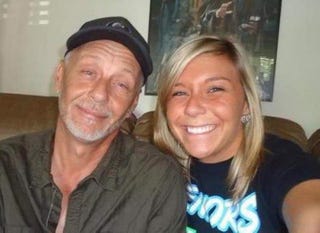 Detroit police on Saturday arrested two teens in connection with the brutal beating of a 54-year-old man, who was attacked after exiting his pickup truck to check on a child whom he had just struck last week, the Detroit Free Press reports.
Detroit police spokesman Sgt. Michael Woody said the teens, who are from Detroit, were part of the group that beat the tree trimmer on Wednesday, after his pickup hit 10-year-old David Harris, and he stopped to check on the boy.
Police said the boy was struck after he stepped into the path of the pickup and Utash was not at fault. Utash remains in a medically induced coma at St. John Hospital and Medical Center with multiple head injuries.
The child's godfather told the Free Press that David, who also was taken to St. John for treatment, remained hospitalized with scrapes on his knee, swelling on his lip and foot problems.
Woody told the Free Press that an estimated 10-12 people were involved in the incident and called for them to turn themselves in to police. Police declined to speculate about a motive for the attack.
"To drag this out any further is really futile," Woody said. "We're getting closer and closer. We need to put this thing to rest for the sake of the family and citizens."
Woody said the arrested teens have been cooperative so far, and that police are preparing warrant requests for charges against them.
Utash's daughter, Felicia Utash, told the Free Press that her family was happy to hear about the arrests and hopeful that they bring the family one step closer to justice for her father.
Read more at the Detroit Free Press.