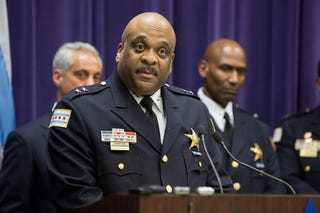 In a truly disturbing story, a 14-year-old boy has been arrested in the gang rape of a 15-year-old Chicago girl that was streamed live on Facebook. It was watched by about 40 people, none of whom reported the sexual assault to authorities.

NBC News reports that Chicago police have said the attack involved five or six males, and the boy arrested was reportedly one of the offenders in the video.
A Chicago Police Department spokesperson said that the juvenile suspect faces felony charges of aggravated criminal sexual assault, the manufacture of child pornography and dissemination of child pornography.
Police are expected to make more arrests.
Authorities only became aware of the heinous attack after the girl's mother reportedly approached Chicago Police Superintendent Eddie Johnson as he was leaving a police station and showed him the video of the mid-March attack.